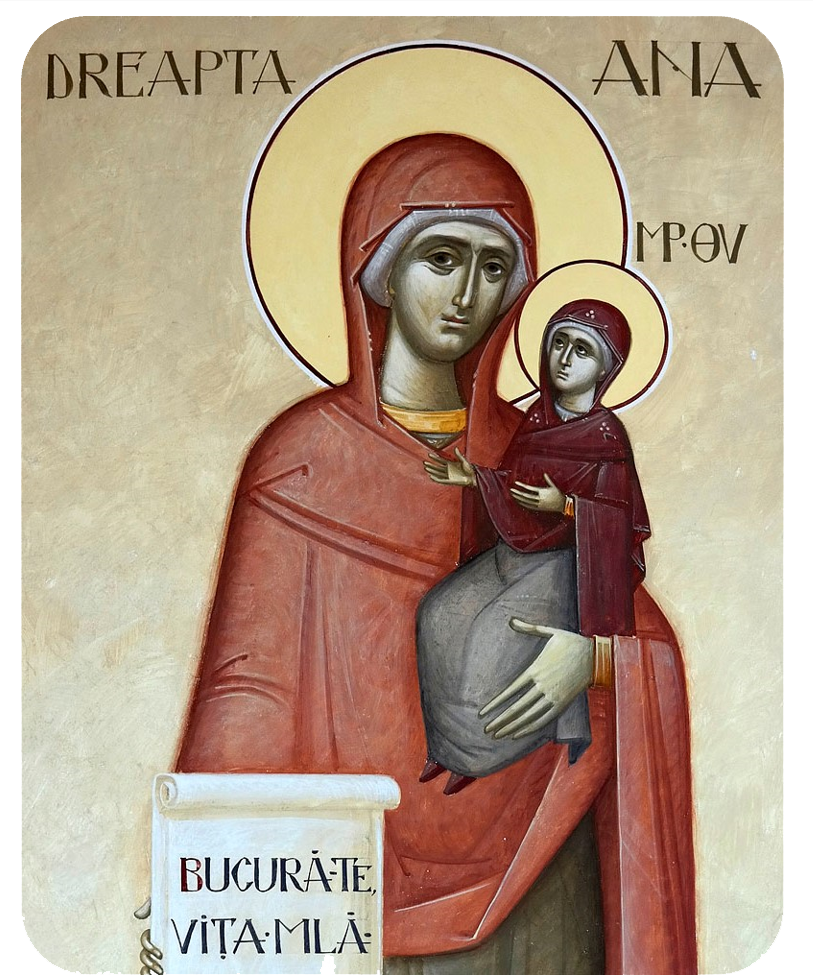 St. Ana, Protectress of AROLA
"Divinely-wise Anna, you carried in your womb the pure Mother of God, who gave life to our Life. Therefore, you are now carried joyfully to the inheritance of heaven, to the abode of those who rejoice in glory, where you seek forgiveness of sins for those who faithfully honor you, ever blessed one."
(Troparion of St. Ana)
Spiritual Conference – 2021
With the blessing of His Eminence Metropolitan Nicolae and His Grace Bishop Ioan Casian,  we had a wonderful event on Saturday, April 10, 2021.
This event had two parts:
Part I: Spiritual conference with the theme: "THE WOMAN AND THE SALVATION OF THE WORLD", presented by Rev. Fr. Theodor Damian, PhD from "Sts Apostles Peter and Paul" Romanian Church in Astoria, NY, based on Paul Evdokimov's book with the same title (link);
Part II: "THE WOMAN, THE POETRY OF THE WORLD", selection of poems and thoughts about Christian women, faith, church.